"Do you want to be broke and cool or rich and cheesy?"
"Do you want to be broke and cool or rich and cheesy?" from You Are A Badass At Making Money by Jen Sincero
In order to sell, you need to be a little cheesy… authentically cheesy of course.
I know, that YOU know, that deep down, the real YOU, the real me, and really, all of us, are cheesy from our core.
Sharing your story, getting vulnerable, showing your human-ness, and writing content that converts to sales because it helps your customer to connect with you and to trust you, requires you to sprinkle a little of your special, one-of-a-kind, grated cheese blend on…
your Instagram posts
the emails you send
the marketing copy you write for you sales pages
In fact, when it comes to marketing copy for your sales pages, the cheesier the better.
You need to find the cheesiness that makes your customer say to themselves "SHE GETS ME 😭!"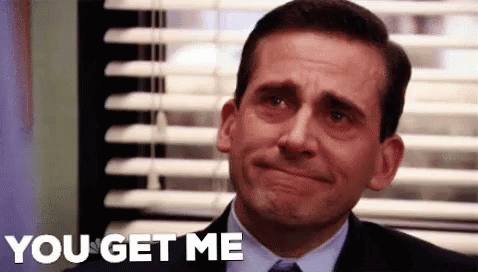 If you're a coach who thinks that,
sales is sleazey
making money, and especially a lot of money, for what you do is BAD
your colleagues and clients will judge you for being greedy and less of a coach if you hire a business coach, clean up your business act so that your business looks, and is, legit, and sell FOR REAL, like with marketing copy and a sales page, and maybe even a sales funnel and shit 😱…
THEN, this post is for YOU.
Adding the cheese is actually how you get rid of the sleaze for sleaze-less sales.
YES, you have to get out of your comfort zone to do it because for different results you need to do things differently.
Once you do, you'll realize that you can add the cheese, get rid of the sleaze, do YOU in the process, and make the monies.
In our Scroll Stopping Sales Pages 1:1 Intensives we will help you to learn how to write content and create a sales page that converts to sales without the sleaze.
Check out what our clients are saying… 
"I never created a sales page in my life before working with Artemis & Eric!  It's true…never in my life have I ever done this! Selling online was a whole new thing for me and my business. So, I went in headfirst, took their advice and joined a complete all in one business platform that I could create my pages in. The platform allows me to create my pages using my content and creativity to attract my ideal clients for offers I have available for programs and services and much more. With their help my sales pages are professional, informative and really appealing. I am very proud of myself, what I have learned and the pages I have created since working with Artemis & Eric.
Learning the proper format and flow of my content is very important. There is a specific structure to follow each and every time when creating a successful sales page and Artemis & Eric have the experience and knowledge to know what works to attract the right people.
Creating my sales pages has been a huge learning experience that has allowed me to tap into my creativity and truly showcase my business to an online audience.  I learned that the content I create in the pages can be informative, fun and really tap into what my ideal client wants by dialing into their needs, fears, struggles and how I have the solution for them!  How Empowering is that!"
– Kerry S.
Read more client testimonials ⇒ HERE ⇐
SO, if you're ready to get out of your comfort zone and master sleaze-less sales with content that converts, then sign up for our Scroll Stopping Sales Pages 1:1 Intensives⇒ HERE ⇐ 

Sending Vibes of Positivity & Abundance,

Artemis
Artemis Scantalides
Founder & Owner
EmpowerU Online Coaching
I Am Not Afraid To Lift® Workshops
Follow me on Instagram @Artemis_Scantalides